Ballroom Dance Lessons
Dunkirk
Arthur Murray Edgewater
Learn to dance
Never miss out on another dancing opportunity again! Whether you just want to survive on the dance floor or stand out in the crowd, learning to dance has never been easier.
Believe it or not, most students start as total beginners. By using our proven method, our team of certified instructors will help get you on the dance floor in no time. You'll even be dancing on your very first lesson!
Walk In, Dance Out ®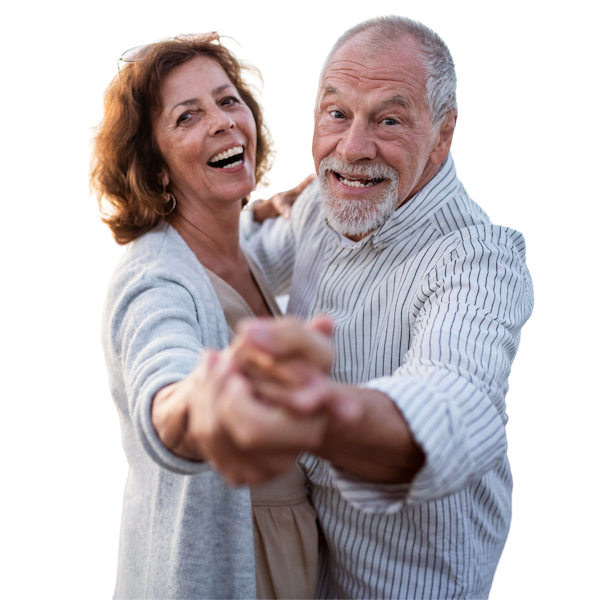 Dance Lessons Dunkirk
Looking for ballroom dance lessons near Dunkirk? Look no further! Located near beautiful Dunkirk, MD, not far from the Chesapeake Grille & Deli and Mamma Lucia, we teach dance lessons for the greater Los Angeles area.
Arthur Murray has been a staple in the community for many years, and we look forward to teaching Dunkirk to dance for many more years to come.
Whether you're looking for a Waltz, Swing, or Foxtrot, or maybe a Salsa, Tango or Country Two-Step; with over 30 styles of dance to choose from, we've got you covered. No matter the occasion.
Get started with ballroom dance lessons near Dunkirk today and see what dancing can do for you!
New Students
What to expect on your first lesson
After answering a few questions about your goals, aspirations, and the look and feel you'd like to have, you'll be guided through a few basics by one of our highly-trained instructors.
You'll start to learn to dance on your very first lesson, and leave with a plan of action for the next few sessions.
At Arthur Murray, we've developed a fool-proof method to help you learn to dance the quickest way possible and achieve your goals.
Studio Info
Contact
Hours
Monday - Friday: 1pm - 9:15pm
Saturday: 11am - 3pm (Seasonally)
What our clients are saying...
Great instructors who care about you and your growth as a dancer. I would be happy to recommend this studio. The studio is always clean. Edgewater also has a lot of chances to just enjoy dancing with other dancers from the studio.

Arthur Murray Edgewater is wonderful! I've made many new friends and learned many dances! We have so much fun. The instructors are great!